Über einen Zeitraum von 10 Tagen erstreckten sich die ersten Aktivitäten des Coaching-Programmes "Visionaries in Action", in dem über fast ein Jahr die auf der diesjährigen Konferenz entstandenen Projekte begleitet werden. So eine lange Aktivität haben wir im YFP bis jetzt noch nie gehabt – was hatte es damit auf sich?
Am 1. und 2. November organisierten PEP und wir ein Projektmanagement-Seminar im HUB München. Bereits hierfür waren TeilnehmerInnen aus dem Coaching-Programm, u.a. sogar aus Rumänien, angereist, um die Tips und Tricks des erfahrenen Trainers Torsten Zielezniak für ihre Projekte zu nutzen. Die intensiven zwei Tage wurden wir von Torsten einmal quer durchs gesamte Projektmanagement geschickt und durften auch an eigenen Projekten bestimmte Tools ausprobieren. Hoffentlich habt ihr bei euren Projekten auch im vorhinein eine ordentliche Stakeholder-Analyse gemacht, währenddessen fleißig  Statusreports verschickt und schließlich einen wasserdichten Projektabschluss vorgelegt? Falls nicht, wäre das Seminar definitiv was für euch gewesen. Ein Reibungspunkt hat die zwei Tage noch besonders spannend gemacht: Torsten ist Projektmanager für viele Global Player und kommt aus einem anderen Hintergrund als unsere Projekte: Die Rolle des "Kunden" und die gemeinwohlorientierte Stoßrichtung unserer Projekte waren mehrfach Gegenstand der Diskussion, die insgesamt für beide Seiten fruchtbar gewesen sein dürfte.
Im Anschluss an diese Zeit, verbrachten sechs Personen die nächste Woche mit einer gemeinsamen Co-Working-Zeit mit Blick auf die Alpen. Durch die Möglichkeit, im Elternhaus eines YFP-Mitgliedes unterzukommen, konnten so einige TeilnehmerInnen sowohl das Projektmanagement-Seminar besuchen, als auch beim ersten offiziellen Coaching-Wochenende
dabeisein, ohne weite Wege zwei Mal zurücklegen zu müssen. Die Co-Working-Zeit blieb allen Beteiligten vor allem durch Naturnähe, gemeinsames Kochen und interkulturellen Austausch in Erinnerung – sehr förderlich in typischer YFP-Manier war wieder einmal unser allabendlicher Gesprächskreis, in dem vor allem die Gefühle und Eindrücke, die der Tag hervorgerufen hat, in die Runde getragen werden können.
Gut gestärkt und ausgeruht machten wir uns nach einer Woche schließlich auf zum ersten offiziellen Coaching-Wochenende! Nicht nur hier hat sich bei uns im Verein bewährt, gemeinsam für längere Zeit an einem Ort zu arbeiten. Auch wenn alle an unterschiedlichen Sachen werkeln, lohnt sich das meistens. Probiert es auch einmal aus!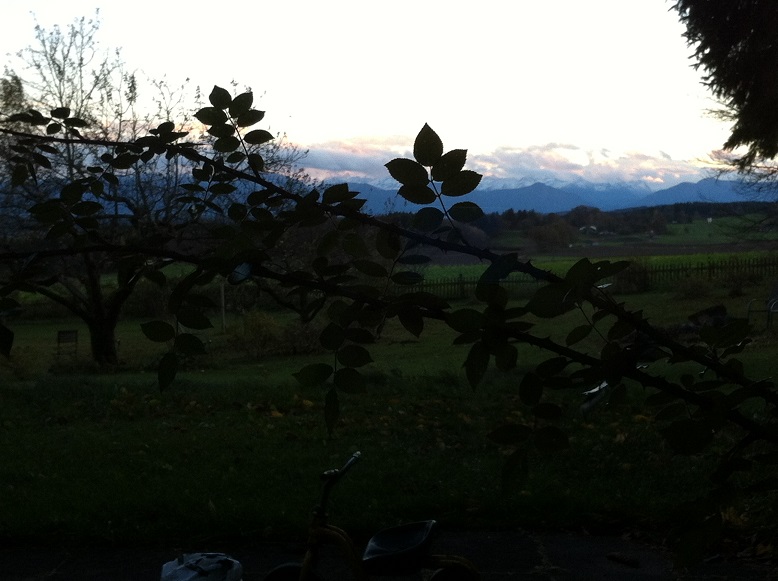 Wie ging es dann weiter? – Fortsetzung folgt…
About ten days did the first activities in this year's coaching programme "Visionaries in Action" last. For almost one year the projects developed on the conference in September will be accompanied from now on. We never launched such a long activity in our association – What was it all about?
For the 1st and 2nd of November we and PEP organized a project management seminar at the HUB Munich. A couple of participants of the coaching programme were already present here, coming from far away, e.g. Romania, to get to know the experienced trainer Torsten Zielezniak and his methodology. During those two quite intense days we were all pushed by Torsten through the landscape of project management and got the chance to simulate scenarios for our own projects. I suppose you always figured out a decent stakeholder analysis before you started your project and sent regular status reports to all involved people on Fridays? If you didn't the workshop would have been good for you.
Additionally the two days were especially interesting because of the different backgrounds of Torsten and the project activists. Since Torsten is working for big global players like BMW and is used to work for a paying 'client', our projects tend to have a different scope. The exchange of experience and world views was enriching for both sides, I guess.
The following week was spent by six persons, comprising Alex and Philipp from the coaching team in a beautiful venue with a terrific view on the German Alps. During the week everybody was working on his/her own stuff, so it was a kind of intercultural co-working time. A YFP-special were the everyday evening sharing rounds. For quite some time now we are convinced that sharing the emotions and impressions of the day is contributing much to the spirit of a certain group.
Very relaxed and with new verve we were really looking forward to the coming weekend: the first official Coaching weekend!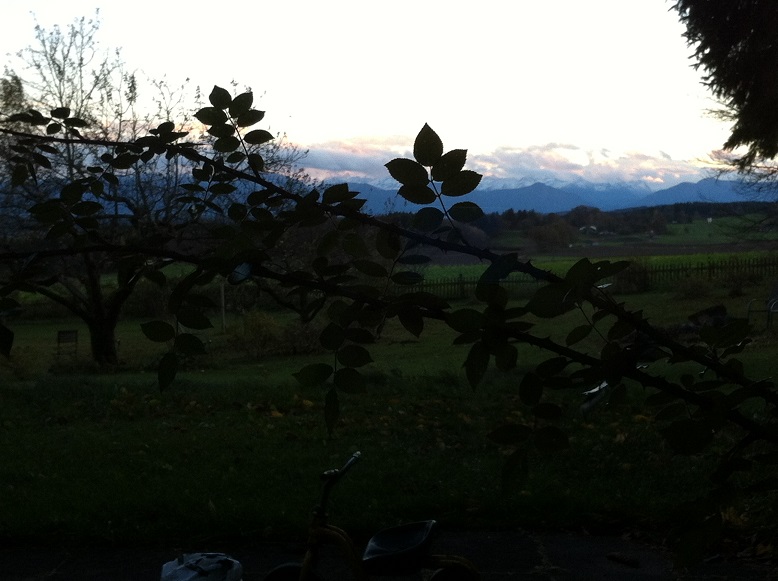 To be continued…