Wir –  eine Gruppe von Studierenden aus dem Netzwerk des Youth Future
Project e.V., haben für Euch – junge Erwachsene (zwischen 18 und 28 Jahren) – eine europaweite Nachhaltigkeits-Konferenz organisiert, die vom 1. bis 7. September 2013 in der Bonner Jugendherberge stattfinden wird. Und wir laden Dich herzlich dazu ein dabei zu sein und unsere gemeinsame Zukunft mitzugestalten.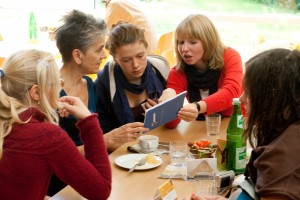 Stell Dir vor gemeinsam mit 100 anderen jungen Menschen aus ganz Europa begegnest Du den Preisträgern des Right Livelihood Award ("Alternativer Nobelpreis") und des Deutschen Umweltpreises, sowie zahlreichen weiteren Experten und Vorbildern. Gemeinsam und auf Augenhöhe arbeiten wir sechs Tage lang interdisziplinär und multiperspektivisch an drängenden Herausforderungen und zukunftsweisenden Lösungs-ansätzen im Themenfeld der Nachhaltigkeit.
Der inhaltliche Fokus der Veranstaltung wird auf Frage- oder Problemstellungen aus der aktuellen Praxis der folgenden Arbeits- und Themenfelder liegen (klick auf die Bilder):
Durch den Austausch und die Zusammenarbeit mit wegweisenden Vorbildern und jungen Nachwuchswissenschaftlern  (den Promotions-Stipendiaten der Deutschen Bundesstiftung Umwelt dieser Themenbereiche und einer Gruppe internationaler Doktoranden des Right Livelihood College) bekommen wir wertvolles Wissen "aus erster Hand" sowie Motivation und Impulse, um (z.B. im Austausch mit den Referenten) selbst für die Lösung von Umwelt- und Gesellschaftsproblematiken aktiv zu werden.
Im Rahmen von Workshops, Vorträgen und öffentlichen Podiumsdiskussionen lernen wir die Sicht- und Handlungsweisen wichtiger Akteure kennen und bekommen so ein ganzheitliches Verständnis multidimensionaler Herausforderungen.
Der normale Teilnehmerbetrag beträgt 145 EUR. Diese Mindestbeiträge decken jedoch nicht die für uns anfallenden Gesamtkosten der Konferenz, mehr Infos dazu findest Du auf der Kosten Seite. Du kannst dich gerne dazu entscheiden, mehr zu zahlen, um so anderen Teilnehmern z.B. eine längere Anreise zu ermöglichen.
Die Veranstaltung soll für Dich sowohl inhaltlich als auch methodisch eine Ergänzung zur traditionellen (Hochschul)Bildung sein.  Der multiperspektivische Ansatz soll uns helfen, den Blick über den Tellerrand der eigenen Disziplin hinaus zu werfen.
Hierfür arbeiten wir in mehreren Kleingruppen in einem mehrtägigen Prozess thematisch an je einer zentralen Herausforderung im Themenfeld Nachhaltigkeit. Im Verlauf der Konferenzwoche gastieren täglich andere Referenten aus verschiedensten Fachrichtungen (z.B. Ökonomie, Umwelt- oder Gesellschaftswissenschaften) in deiner Arbeitsgruppe, sodass wir die selbe Herausforderung aus der Betrachtungsperspektive verschiedenster Akteure kennen- und verstehen lernen.
Aus den Workshopergebnissen leiten wir noch auf der Konferenz konkrete Folgeschritte ab, die im Anschluss an die Konferenz im Rahmen selbst initiierter journalistischer-, universitärer oder zivilgesellschaftlicher Forschungs- oder Umweltschutzprojekte umgesetzt werden sollen.
Die vielversprechendsten, der auf der Konferenz entstandenen oder weiterentwickelten, Projektideen werden im Anschluss in das Kleinprojekt-Förderprogramm "Visionaries in Action" aufgenommen, welches Euch bei der Realisierung und Entfaltung langfristiger gesellschaftlicher Wirkung verhilft. Neben der, bis zu einer einjährigen, Betreuung der Projekte durch den Youth Future Project e.V. erhalten die besten Projekte ein Startkapital von bis zu 2000€ sowie Coachings und Professionalisierungs-Seminare in Projekt- und NPO-Management.
Abschließend erarbeiten wir alle gemeinsam eine Publikation, welche die Erkenntnisse, Handlungsempfehlungen und Projektgründungen für die Öffentlichkeit zugänglich macht.
Auf die Natur aufmerksam zu machen, sie in ihrer Großartigkeit, in ihrer Einmaligkeit, in ihrer Verletzlichkeit zu begreifen  – dieses stärker in unser Bewusstsein zu rücken, ist mir ein wichtiges Anliegen. Denn der Schutz der Natur ist kein Luxus, sondern eine der bedeutendsten Sozialleistungen für den Fortbestand der menschlichen Gesellschaft.
From September 1st to 7th a European conference on sustainability for young adults (18-28 years) will be held in Bonn. This conference is organised by a German group of students within the network of the Youth Future Project.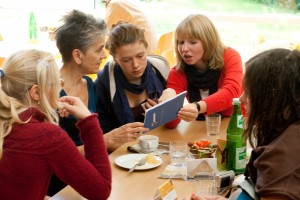 Imagine that YOU can come together with 100 other young people from all over Europe, 20 junior scientists and about 6 Laureates of the Right Livelihood Award ("Alternative Nobel Prize") and the German Environment Prize. Together, on an eye-to-eye level and from an interdisciplinary and multi-perspective angle, you will work on challenges and innovative solutions in the field of sustainability .
The conference will be dealing with practical approaches to the following topics:
During workshops, lectures, and discussions you will learn about the views and actions of important activists in the field of sustainability and you can gain an integrated understanding of the multidimensional challenges of environmental problems.
We want to enable you to make new personal experiences and encounter new methodological approaches to sustainabilty issues. The multi-perspective approach shall encourage us to go beyond our academic disciplinary frameworks.
Therefore, during this four-day-long process, we will take a look at central challenges in the field of sustainablity in small working goups. During the conference lecturers from various fields (e.g. economy, ecology or social science) will be present in the working goups. So we will learn to understand the different challenges sustainability poses to various stakeholders and actors.
During the conference we will use our new knowledge and experiences as advice for future actions and practical next steps that you can implement through journalistic, academic research, civil-societal  or environmental projects, which we will initiate in the last days of the conference.
The minimum contribution-fee is 145 EUR, although you can choose to pay more in order to help other participants come to the conference who would otherwise not be able to join us. You can find more information about the conference costs and the solidarity fund on our Costs page.
The most promising ideas, developed during the conference, will be supported for one year in the "Visionaries in Action"-support-programme. They will be offered a starting capital of up to 2.000 Euros as well as coaching and professional seminars in NPO-project management.
Furthermore, we will work together on a publication of our conference's findings, recommendations for actions and next steps.